Bed Bugs, the facts you should know, don't let bed bugs invade your home, bed bugs are notorious hitchhikers and bugs are happy to stay anywhere! That's why Pest2Kill are here to provide an expert termination, Bed Bug Removal and effective pest control service.
Firstly, why do we get Bed Bugs?
The primary reason for getting bed bugs is typically through their introduction into your living environment. Bed bugs are small, wingless insects that are excellent hitchhikers, and they can easily latch onto or be transported by people, belongings, or furniture. Here are some common ways bed bugs can be introduced into your home:
Infested furniture or belongings: Bringing in used furniture, mattresses, or other items that have been infested with bed bugs can introduce them into your home. Even staying in infested hotel rooms or using infested rental properties can lead to bed bug infestations.
Travel: Bed bugs can hitch a ride on luggage, clothing, or personal belongings when you stay in infested accommodations during your travels. They can then infest your home when you unpack.
Shared living spaces: Living in multi-unit buildings, such as apartments or condos, increases the risk of bed bug infestations. If a neighbouring unit or shared space has bed bugs, they can easily migrate into your home through walls, electrical outlets, or shared vents.
Second-hand items: Purchasing second-hand clothing, bedding, or other items that have not been properly inspected or treated for bed bugs can introduce them into your home.
Visitors: Guests or visitors who have bed bugs in their belongings can inadvertently bring them into your home, especially if they stay overnight or bring their luggage or personal items.
It's important to note that bed bugs do not discriminate based on cleanliness. They are attracted to warmth, carbon dioxide, and the presence of humans, not dirt or clutter. However, clutter can make it more difficult to detect and treat bed bug infestations.
To help prevent bed bug infestations, it's recommended to:
Inspect second-hand items or used furniture carefully before bringing them into your home.
Check hotel rooms or rental properties for signs of bed bugs before unpacking.
Keep your living environment tidy and minimise clutter to reduce potential hiding places for bed bugs.
Regularly inspect your bedding, mattress seams, and upholstered furniture for signs of bed bugs.
If you suspect a bed bug infestation, contact a professional pest control service for proper identification and treatment, do not delay call the professionals to treat the invasion immediately .
Prompt action and professional treatment are usually necessary to effectively eliminate bed bug infestations, as they are resilient pests that can be challenging to eradicate on your own.
Apart from bites, what other signs are there?
There are a few common signs apart from bites, dark stains on your bed sheets – which may be their faeces, blood stains on your nightwear, bed bugs eggs, shells where they have shed their skin and in some cases live bed bugs, even though these are less commonly seen.
What to do if you find an infestation?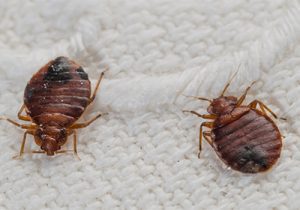 Bed bugs can be extremely difficult to eradicate, if you think you have bed bugs in your home , its important to call a professional pest controller and a professional treatment is strongly recommended to ensure the problem is eradicated.
Should you think that you have a bed bug infestation or would like some advice, call a professionals to treat the invasion immediately, do not delay call the professionals to treat the invasion immediately don't let the situation get out of control.  Bed bugs can be nasty call a professional pest control service to treat the problem now.. 0207 205 2229 Pest2Kill Bed Bugs in London and Essex