Have I got a mouse in my loft? Are you hearing noises overhead at night when the house falls silent? Or noticing funny smells or odours? Then it is extremely likely that you have a mice infestation in your loft area.
A loft space is a mouse paradise! A safe warm place for them to hide away as mice prefer secluded areas where they are less likely to encounter humans and pets.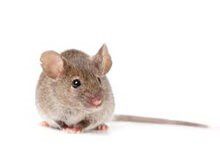 Why do mice like my loft?
Mice are fond of loft areas for many reasons, let's look at some of them below and how these can be resolved to ensure your loft becomes rodent free:
There are numerous ways a mouse can gain entry into your home. Mice can climb up drainpipes, jump down from tree branches, or access your roof in some other way.  If mice can gain access through your roof then the first location, they will find in your home is the loft. So, the first reason they like your loft is convenience and it just happens to be the first place they found.
Mice prefer to be near food sources, even though It's not likely that you store food in your loft, at night they are able to gain access to water and food sources in your home.
Mice often come into a home to escape the cold weather, that's why you are more likely to find activity in the colder months. As heat rises, a loft space can be one of the warmer places inside a home, making it perfect for mice.
Mice are nervous timid creatures that favour areas that have lots of safe places to hide. If you store boxes in your loft, you will make it ideal surrounding for mice to live, giving them safe places to hide.
However, even an empty loft is ideal for these timid rodents as mice like secluded places where humans and pets don't frequent.
Loft Insulation – this is a perfect place for a mouse lay their head, they can create tunnels and pathways through the insulation to have quick escape roots and safe pathways to get to wall voids.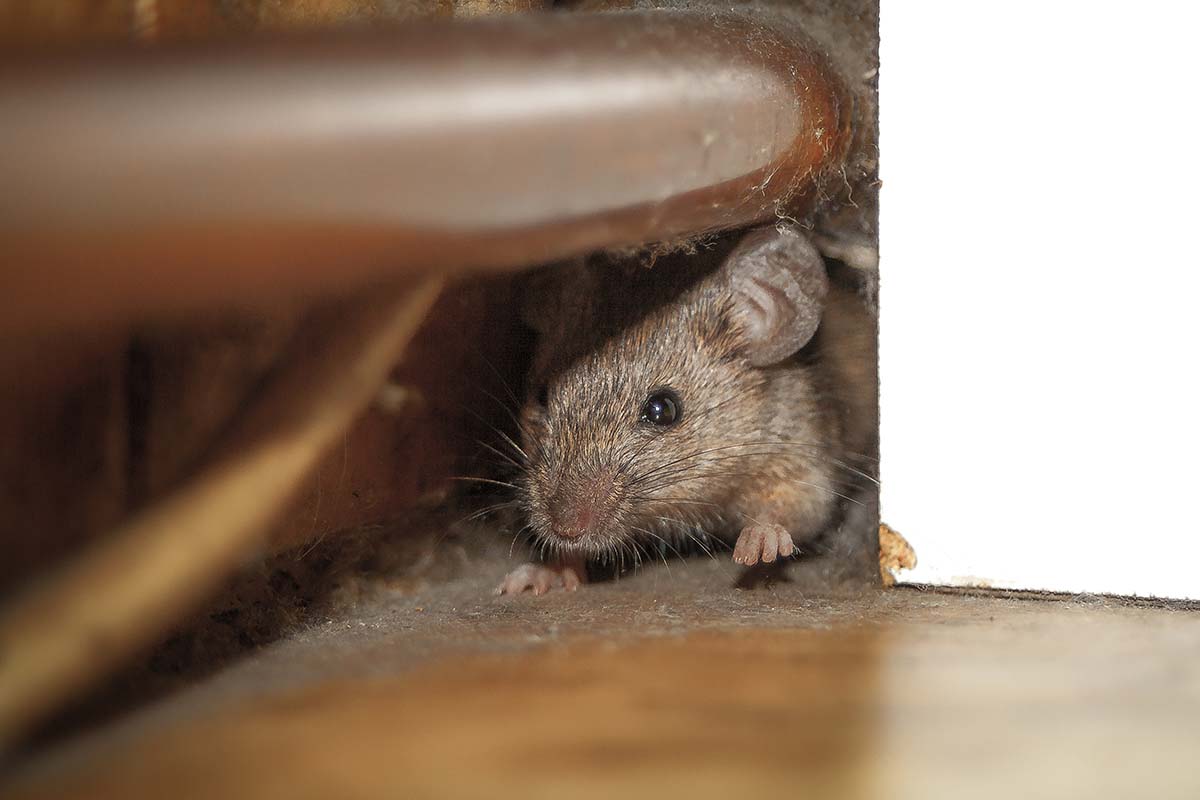 What signs do I look out for?
For most people the first thing you will notice is the noise, not necessarily coming directly from the loft, but within your walls, usually when you are going to sleep, and the house is at it quietest.  As mice are nocturnal creatures, their eyesight is more suited to darkness, so as night falls mice become more active.  Mice will travel down though gaps in your wall cavity and floorboards to access rooms in your home that have food and water sources, so you may hear scratching and scraping as they move around.
However, it may be the mice can gain access to food sources without going near to your bedrooms so you may not always hear them.  The first sign of mice is usually their droppings, which you may find in kitchen drawers and cupboards as mice can chew through and gain access into cabinets from the back and from underneath the kick boards.  It is very likely if you find dropping in your kitchen that you will find them in your loft area.
The second sign you may find is an unusual odour, mice dribble urine as they travel.  If there are several mice within the house then this odour will be stronger, you may even see traces of urine on top of kitchen surfaces and worktops that they have travelled across.
How do I get rid of mice in the loft?
Whether you have mice in your loft, or anywhere within your property, it is best to call in a professional pest control company to take care of the problem. Mice can be very difficult to get rid of, it is very important that all signs of an infestation are removed, and that all their entry points into your home are discovered and sealed.
A pest controller has the professional knowledge to detect and eradicate the problem, and will ensure the following:
Detect where the rodents are nesting within your home
Identify how the mice have gained entry in to the loft or home.
Trace how the mice are gaining access to any food source within the home.
Treat the infestation and bring the problem under control, this can take numerous visits to ensure problem fully eradicated.
Once the infestation is under control, the technician will ensure all entry points are sealed to stop any further rodent issues.
Sanitise the area for the client to ensure any odours are removed.
Give advice on food storage and any other recommendations on keeping your home rodent free.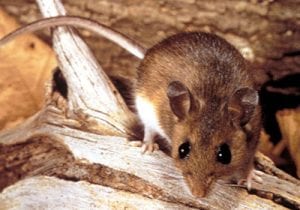 A mouse in the loft was exactly what one of our clients had, Pest2Kill visited the property and is what our client had to say….
I called Gavin at Pest2kill early evening regarding an issue of mice in both ceiling and the cavity walls of my house.  He visited my home the very next morning and made a very thorough inspection of the property, establishing that there was mouse activity within my loft. 
Whilst carrying out a further inspection of the kitchen, this is where he then found droppings under the kickboards.  He explained that the noise I was hearing was the mice trying to get down through to the kitchen for food.  Gavin explained fully what he was going to do and returned the following week to check on things that he had put in place.  The infestation was quite bad, so Gavin returned rebaited the areas and again promised to return the following week.  On this final visit, he confirmed it was under control and could seal up all small entry points for me to stop the problem re-occurring.   Gavin was so polite and helpful and put my mind at ease, as believe me I was totally terrified of the furry things, would 100% recommend Pest2kill services.
Pest2kill is s professional pest control company covering Essex and London, our team of highly trained professionals specialise in rodent control and are here to help you eradicate any mice infestation you may have.  Call us today to for further information, our London office 0207 205 2229 or our Essex office on 01708 941521.[/vc_column_text][/vc_column][/vc_row]