Wasp Control Services In Loughton , Essex
Cleaning up Loughton along with the surrounding boroughs from Wasp Infestations
Are you infested with Wasps in Loughton, Essex? Pest2kill can help, if you require wasps to be removed in Loughton, then give us a call for an instant quote and eradicate those wasps.
When wasps infest your property or business, it is highly unpleasant and needs to be tackled immediately to ensure the was attack doesn't cause further problems.
Wasp nests shouldn't be taken lightly, wasps can become a real nuisance when they nest in or close to your property, garden sheds or outbuildings, or even in garden shrubbery. Wasp nests in or near homes, in places such as roof spaces, can present a danger as the wasps may sting if people come in close contact with them. Wasp stings are often very painful rather than being dangerous, but in rare cases, people may suffer life-threatening anaphylactic shock.
It is natural to have a fear of wasps, they are large, buzzing insects with a nasty sting and yellow and black striped bodies. People are more likely to be stung in late summer, when the queen wasp stops breeding new workers; the existing workers search for sugary foods and are more likely to come into contact with humans; if people then respond aggressively, the wasp can sting.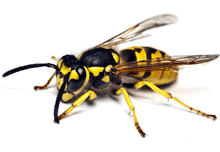 Delivering effective wasp control and removal to get rid of unwanted visitors from your home or work premises. Pest2kill Wasp Control Services are your first call for all your Pest Control problems in Loughton Essex
Pest2Kill – The Loughton Wasp Removal Experts
Operating throughout Essex and adjacent areas and frequently helping commercial and domestic clients in Loughton.
We are ready to assist 24/7 for any of your Wasp infestation Problems.
Pest2Kill provide a discreet service.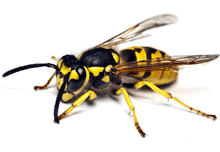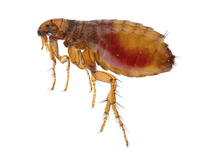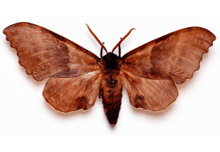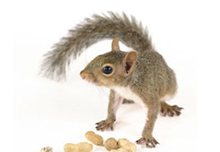 Wasp Treatment and control in Loughton, Essex
Wasps frequently make their nests inside the roofs and loft spaces of houses, as well as inside wall cavities and garden sheds, holes in the ground, shrubs and trees. A lot of wasps would usually indicate that a wasp nest is nearby and needs to be treated.
Treatment
Depending on where the nest is situated, the wasp nest is treated with an insecticide spray or insecticide dust .
If the nest is accessible it is sprayed, should the nest be inaccessible it would be dusted from the outside, wasps entering the nest take the dust formulation into the nest and the colony is killed off.
In Loughton, Essex we're the prominent Wasp Control Specialists, offering a reasonably priced, 24-hour wasp removal service, on call for all your Wasp Infestation and other pest control problems.
The Wasp Lifecycle
Each spring the new wasp season begins, with first sightings generally around April time, with the queen wasp emerging from winter hibernation to search for a nest site. Once a new nesting site is found she begins to build a nest and producing worker wasps (sterile females) who then take charge of the nest and eggs.
The nest expands throughout the summer with the queen continuing to lay eggs producing workers until producing a final batch which are fertile males and females (queens). The males and young queens then mate, with the male wasps dying off at the end of autumn along with the founder queen.  The young fertilised queens then go into hibernation and the cycle starts again the following spring.
We can provide you the following Wasp Control and Wasp Removal Services in Loughton:
Complete Care – inspection – treatment – prevention
Safe Wasp Removal / Wasp Eradication
Wasp Prevention Advice to prevent future invasions
Both Commercial & Residential (one-off treatments/contracts available)
Bespoke, effective Wasp Control Treatments
24-hour Emergency Service available
One-time treatments available
Contracts available for persistent Wasp Infestation Problems
Swift, efficient and discreet service
Great Competitive Prices
Pest2Kill offer a no-obligation FREE quote for Wasp Removal in Loughton, complete the contact form to request a free call back, we're always available to discuss your needs and have solutions for all types of needs.  Eradicate your wasp problems now.
Whatever your Pest Control Problems in Loughton contact Pest2kill now on 020 7205 2229.
At Pest2kill our team of committed wasp-experts provide a professional, efficient and effective service, risk-assessing your Loughton home or business making sure that all treatment we delivered  would be without any risk and environmentally friendly.
Pest2Kill's impressive level of service, combined with its transparent, affordable, charging  structure has made us a popular choice in Wasp Control throughout Loughton, Essex and nearby locations.