PEST CONTROL ESSEX & LONDON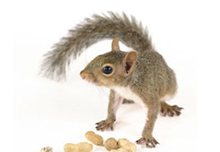 Squirrel Control Essex – Although to most people squirrels appear cute and perceived as harmless and usually live alongside us harmonically.
However, squirrels are known to carry diseases, with the grey squirrel being responsible for nearly eradicating the British red squirrel. The most common problem is if a squirrel should decide to nest in the loft space of your home and this is when your opinion of squirrels can change.
Should a squirrel take up residence they will see this space as their territory and should anyone approach them could act as aggressively as they will feel threatened. Pest2kill are specialists in this field and recommend that removal should only be carried out by professionals.
During the visit our Pest2kill technician will carry out a "risk-assessment" checking for any hazards on the property / area and locating the source of the infestation. The technician will provide you, where possible, with further advice for preventing squirrels, highlighting any factors that can improve the situation, such as: proofing, house-keeping, food storage etc.
3 Visits
Traps laid to loft areas
Fast Effective Removal
Fill in the form below for your free quote
Pest2Kill will undertake an in-depth assessment of your property, after establishing the type and species of pest present, a trapping programme should be implemented. Our technicians aim to remove the squirrels without endangering people or non-target animals within the infested area. Being aware of the continuous changes that occur within a nest, this is take into consideration when assessing your property. Traps, therefore, have to be inaccessible to other animals (domestic pets).
Usually, two follow-up surveys will be required and will be arranged by our technician on the initial visit.