PEST CONTROL ESSEX & LONDON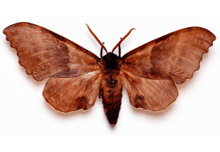 Unlike most pests Moths cause no risk to your health, with the majority of moth's species being harmless, with only a few species seen as pests due to their larvae causing damage within your home or business.
However once inside your home or business moths can cause severe damage to your furnishings, carpets, sofas with their larvae feeding on an assortment of organic fabrics e.g. wools, furs and even leather.
Pest2Kill offer safe and effective treatments to ensure your home or business is eradicated from the moth infestation.
During the visit our Pest2kill technician will carry out a "risk-assessment" checking for any hazards on the property / area and locating the source of the infestation. The technician will provide you, where possible, with further advice for preventing a further infestation, highlighting any factors that can improve the situation, such as: proofing, house-keeping etc.
One Visit
High Risk Areas Sprayed
Fast Effective Treatment
Fill in the form below for your free quote
Pest2Kill will undertake an in-depth assessment of your property, tracking the source of the infestation, once found then removed or destroyed.
All infected areas are then treated with an insecticide (non-staining treatments may be used for soft furnishings).